Happy Birthday, Chia!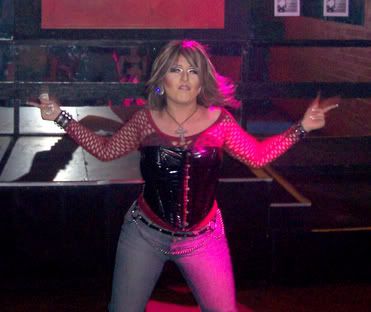 I have to use this space to wish a Happy Birthday to one of my favorite entertainers, best drag sisters, and absolutely one of the all around favorite people of mine.

Little Georgie P. turns 25 years old today!

Some of you may know him from photos on Sevillomatic, or perhaps from my website: www.BarbraSeville.com.

What you might not know, is he is one of the nicest, most honest, and good hearted people around. He is a joy to have around, and is a perfect personification of leading by example.

He is one of the people who has learned from me, but also taught me so many things in return.

He is motivated, optimistic, sincere, honest, goofy, gorgeous, talented, and a boat load of fun.


So drop in on my Georgie Peorgie Puddin and Pie, and wish him a happy "two ball-bitchin, titty phucking, tequila shot- drinking, Janet Jackson lip-synching, fringe-shaking, crown-wearing, boy chasing, dragtastic" birthday.